7 Steps to Awesome Facebook Posts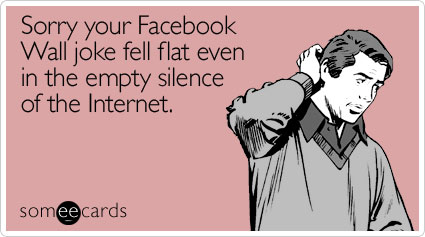 Ever wonder why some posts get so much attention, while other funnier or more dramatic posts get squat? Researchers have been working hard to figure out the rhyme and reason for Facebook activity on pages and have come up with some interesting tidbits that will help you maximize your posting power.
Always post with a picture, video or link when possible. Pictures are the top attention grabber with videos and links coming in second and third respectively. "A picture is worth a thousand words" or maybe in this case, a thousand Likes.


Create a buzz with your post. Surprisingly, positive posts get more likes while posts that provoke thought or controversy get more interaction and shares. This doesn't give you carte blanche to be outright rude or negative, it simply means that focusing on interesting information and updates are key.


Make at least half of your posts short and sweet. You don't always need to cram as much info into a post as possible. Let the pics, videos and links do the work for you with a clever intro.


Follow the 70/30 Rule: 70% Value / 30% Self Promotion. Because Facebook is a more casual platform, you need to work a bit harder to keep people engaged. Give them tips, industry info, funny anecdotes and pictures, etc. Use the other 30% of the time to talk about your company and services in an interesting way. (Retweeting or sharing client posts is a great way to promote your company as well.)


Stick with your company's brand. If your company sells lollipops, posting about a robbery is not the way to go. If your company sells insurance, have at it! Also, posting about the day being sunny or "TGIF" is not an effective post for the day, unless it somehow relates to your product or service. (And if your company really does sell lollipops, email us – we want in on that sweet action.)


Keep your posts down to maximum two a day. One of the biggest reasons people unlike pages is because of over-zealous posting.


Schedule your posts for the most effective posting time. According to bit.ly, the best click-through rates, are between 1 p.m. and 4 p.m. EST. Wednesday at 3 p.m. EST is the peak time of the week to post. If you have a company page, keeping the weekend posting to a minimum is recommended.